Hipihi just held it's 5th resident convention. I was unfortunately unable to be there in virtual person though I was their in actual spirit - i.e., I wasn't able to attend because the meeting time was while I was at work.
Above is a shot of the meeting. I recognize a number of the names floating over the assembled avatars. I believe that is the most people I've seen in one place at one time in Hiphi to date.
I have posted an essentially unedited Google Language Tools translation of the transcript provided in Chinese in the Hipihi forums at the IdeaShape forums, in the Residents sub-forum. IdeaShape is at http://www.ideashape.cn .
Below is a picture of the volunteers gathering.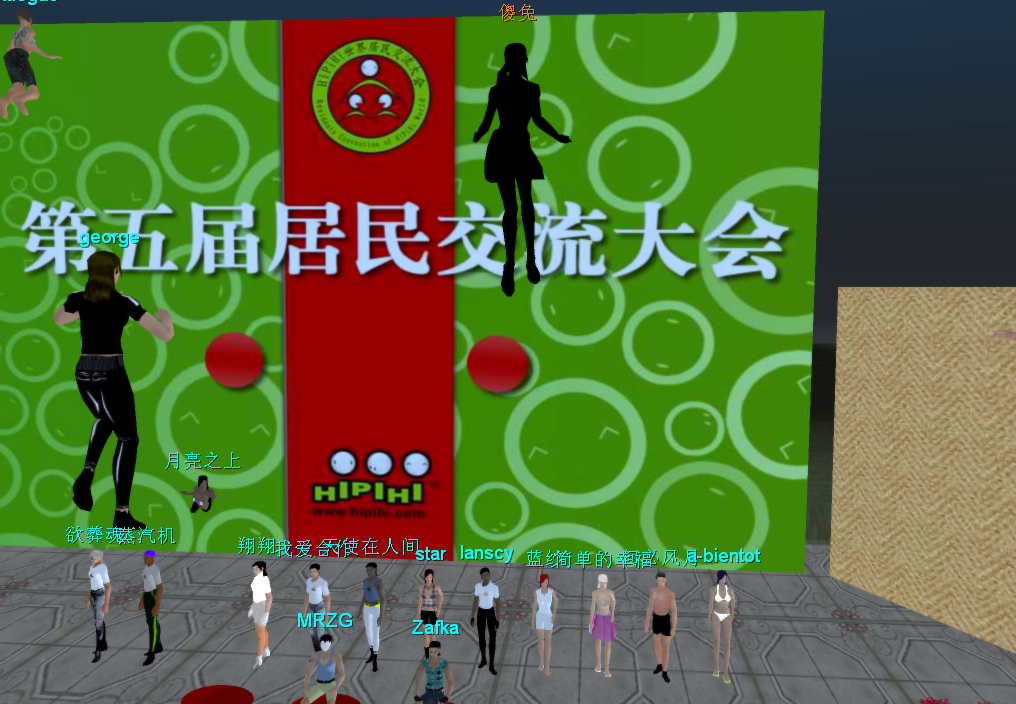 A belated Hello and Best Wishes to those who gathered for the convention and thanks to the volunteers for the help they've given me in having the opportunity to be part of the beginning of a new virtual world and to meet and chat a bit with folks in China that I'd not likely have met elsewhere.